THE CW NETWORK, TBS AND TNT TEAM UP TO GIVE PROMOTIONAL BOOST TO NEW SERIES "SUPERMAN & LOIS" AND "GO-BIG SHOW"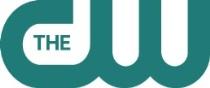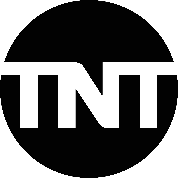 THE CW NETWORK, TBS AND TNT TEAM UP TO GIVE PROMOTIONAL BOOST TO NEW SERIES "SUPERMAN & LOIS" AND "GO-BIG SHOW"
TNT to Rebroadcast The CW's "Superman & Lois"
2-Hour Special Event on Saturday, February 27
The CW to Encore TBS's "Go Big Show" on Friday, February 12
LOS ANGELES (February 8, 2021) – The CW Network, TBS and TNT have joined forces to give two of their key tentpole new series an extra promotional boost with a one-episode cross network partnership.
On Saturday, February 27 at 9:00pm ET/PT, TNT will air an encore presentation of the premiere episode of The CW's "Superman & Lois," starring Tyler Hoechlin and Elizabeth Tulloch as the world's most famous superhero, The Man of Steel aka Clark Kent, and comic books' most famous journalist. Immediately following the encore of "Superman & Lois," the brand-new special "Superman & Lois: Legacy of Hope," takes fans behind the scenes with sneak peeks and interviews from the cast of the new series, plus special guests discussing the legacy of the Man of Steel.

Leading into the Saturday rebroadcast, TNT will air a Superman feature film marathon: "Suicide Squad" (1:00pm), "Man of Steel" (3:30pm), "Justice League" (6:30pm), "Superman & Lois" (9:00pm) and "Superman & Lois: Legacy of Hope" (10:30pm).
On Friday, February 12 at 8:00pm ET/PT, The CW will air an encore presentation of the sixth episode of TBS's hour-long extreme talent competition series, "Go-Big Show," starring celebrity judges Snoop Dogg, Rosario Dawson, Jennifer Nettles and "The American Nightmare" Cody, and hosted by popular comedian Bert Kreischer.
About The CW
THE CW TELEVISION NETWORK, a joint venture between Warner Bros. and CBS, launched in 2006. The CW is a multiplatform network that broadcasts a six-night 12-hour primetime lineup, Sunday through Friday and streams its ad-supported content, free, without login or authentication on CWTV.com and The CW app which is available on every major OTT platform. In daytime, The CW broadcasts a Monday through Friday afternoon block, and a three-hour Saturday morning kids block. The CW's digital network, CW Seed, launched in 2013, and offers beloved limited-run series, as well as past seasons of recent fan-favorite television shows. For more information about the network and its programming, visit www.cwtvpr.com.
About TNT

TNT, a WarnerMedia brand, is watched by more people than any other cable network and known for big, lean-forward television that gives viewers the best seat in the house for electrifying stories, dynamic characters and thrilling events. TNT is home to some of television's most popular original series including "Snowpiercer," "The Alienist: The Angel of Darkness," "Animal Kingdom" and "Claws." TNT is expanding its programming to include premium unscripted with the docuseries "ShaqLife." TNT also presents popular shows such as "Bones" and "Castle," in addition to primetime specials and sports coverage, including the NBA and NCAA Division I Men's Basketball Championships and the professional wrestling league All Elite Wrestling (AEW), which has exploded onto the scene with "AEW Dynamite," premiering as the night's #1 wrestling show. Website: www.tntdrama.com
About TBS

TBS, a WarnerMedia brand, is a top-rated destination for television among young adults and known for escapist, lean-back entertainment, featuring smart, imaginative stories with heart and comedic edge. From scripted comedy series to late-night shows, game shows, and animated programming, TBS' Originals slate is comprised of some of the most popular shows on cable — "Miracle Workers," "CONAN," "Full Frontal with Samantha Bee," "The Last O.G." and "American Dad!," as well as the upcoming comedy "Chad." The network's slate of premium unscripted series includes the popular game show "The Misery Index," upcoming reality-competition series "Go-Big Show" and "The Cube" and the revival of fan-favorite "Wipeout." TBS' lineup also includes comedy hits like "Family Guy" and "The Big Bang Theory," classic sitcom favorites "Friends" and "Seinfeld," blockbuster movies, and live event coverage of Major League Baseball, the NCAA Division I Men's Basketball Championship and "ELEAGUE," WarnerMedia's eSports gaming competition. Viewers can watch shows on the TBS app, available for iOS, Android, Xbox One and other platforms and devices. Website: www.tbs.com
###
Media Contacts:
Shannon Kerr for TNT/TBS
Nate Kirtman for The CW Network