THE CW LAUNCHES NEW CW APP NATIONALLY ON VIZIO SMARTCAST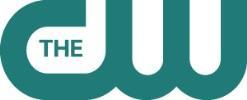 THE CW LAUNCHES NEW CW APP NATIONALLY
ON VIZIO SMARTCAST
New App Combines the Latest Programming from The CW and
Fan Favorite Library Series from CW Seed – Free on VIZIO SmartCast® Televisions
January 21, 2021 (Burbank, CA) – The CW announced today that its new streaming app has officially launched on VIZIO SmartCast, the award-winning smart TV platform available to millions of viewers.
For the first time, VIZIO SmartCast users will be able to experience the new CW app which combines the latest episodes and seasons from The CW's primetime programming as well as fan favorite library series from CW Seed, all for free in one place, without a subscription, login or authentication. Viewers can catch up on the latest episodes of CW series such as ALL AMERICAN and RIVERDALE, stream full seasons of BATWOMAN, NANCY DREW and DC'S STARGIRL, and binge every episode of CW Seed's modern classics including 90210, NIKITA and the Emmy Award-winning SCHITT'S CREEK.
"We want to provide fans of The CW's programming a choice of how and where they consume our content," said Hiram Norman, Executive Vice President, Digital, The CW. "VIZIO is a great partner that will help provide our audience the viewing experience they've come to expect from The CW."
"The CW app is a fantastic addition to the SmartCast line-up," said Katherine Pond, Vice President of Business Development for VIZIO. "As a popular broadcast network, The CW app provides SmartCast audiences with on-demand access to fan-favorite series, modern classics and highly anticipated series premieres."
The CW's new season rollout continues tonight with the premiere of new series WALKER (8:00-9:00pm ET/PT) and the season three premiere of LEGACIES (9:00-10:00pm ET/PT). The CW began this week with the premieres of BATWOMAN, ALL AMERICAN, RIVERDALE and NANCY DREW and will continue through January and February with the new season premieres of CHARMED Sunday, January 24 (9:00-10:00pm ET/PT), BLACK LIGHTNING Monday, February 8 (9:00-10:00pm ET/PT), the series premiere of SUPERMAN & LOIS Tuesday, February 23 (8:00-9:30pm ET/PT) and the season premiere of THE FLASH Tuesday, March 2 (8:00-9:00pm ET/PT).
About VIZIO
Headquartered in Irvine, California, VIZIO is driving the future of televisions through its integrated platform of cutting-edge Smart TVs and powerful SmartCast operating system. VIZIO's platform gives content providers more ways to distribute their content and advertisers more tools to target and dynamically serve ads to a growing audience that is increasingly transitioning away from linear TV.
© 2021 VIZIO, Inc. VIZIO, the V Logo, VIZIO SmartCast, VIZIO SmartCast Home and other terms and phrases are trademarks or registered trademarks of VIZIO, Inc. All other trademarks and logos are property of their respective owners. All rights reserved.
MEDIA CONTACTS:
Nate Kirtman, 818/977-5993
Press Contact for VIZIO
Melissa Hourigan, 720/608-1919
Fabric Media