iHeartMedia Announces "iHeartCountry 4th of July BBQ" Televised on The CW Network Featuring Country Music's Biggest Artists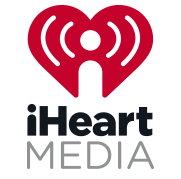 iHeartMedia Announces "iHeartCountry 4th of July BBQ" Televised on The CW Network Featuring Country Music's Biggest Artists
Hosted by Bobby Bones, the backyard music celebration will feature performances
from Kane Brown, Lauren Alaina and Old Dominion on July 3
June 23, 2020 (New York, NY) – To celebrate Independence Day, iHeartMedia today announced its all-new television and radio special, "iHeartCountry 4th of July BBQ" and featuring country music artists Kane Brown, Lauren Alaina and Old Dominion performing live from the backyards of their homes. Hosted by Bobby Bones, the celebration invites Americans to tune-in for of an evening of music and storytelling.
The "iHeartCountry 4th of July BBQ" will be broadcast as a television event on Friday, July 3 at 8 p.m. EST/PST (7 p.m. CST) on The CW Network and ​audio broadcast on iHeartCountry stations nationwide and will replay throughout the holiday weekend on CWTV.com and on iHeartCountry stations across America.
Executive producers for "iHeartCountry 4th of July BBQ" are John Sykes and Tom Poleman for iHeartMedia and Joel Gallen for Tenth Planet Productions.
About IHEARTMEDIA
iHeartMedia (NASDAQ: IHRT) is the number one audio company in the United States, reaching nine out of 10 Americans every month – and with its quarter of a billion monthly listeners, has a greater reach than any other media company in the U.S. The company's leadership position in audio extends across multiple platforms, including more than 850 live broadcast stations in over 160 markets nationwide; through its iHeartRadio digital service available across more than 250 platforms and 2,000 devices; through its influencers; social; branded iconic live music events; other digital products and newsletters; and podcasts as the #1 commercial podcast publisher. iHeartMedia also leads the audio industry in analytics, targeting and attribution for its marketing partners with its SmartAudio product, using data from its massive consumer base. Visit iHeartMedia.com for more company information.
About The CW
THE CW TELEVISION NETWORK launched in 2006 as America's fifth broadcast network, with programming targeting younger viewers, a demographic highly sought after by advertisers. The CW, a joint venture between Warner Bros. Entertainment and CBS Corporation, broadcasts a six-night, 12-hour primetime lineup, Sunday through Friday. The CW's primetime programming is also available to stream for free, without authentication, on the ad-supported cwtv.com and The CW app, now available on every major OTT platform. In daytime, The CW broadcasts a Monday through Friday afternoon block, and a three-hour Saturday morning kids block. The CW's digital network, CW Seed, launched in 2013, and offers original short-form digital content as well as past seasons of fan-favorite television series. For more information about the network and its programming, visit www.cwtvpr.com.
Media Contacts:
Danielle Vitucci, 646/343-2425
DanielleVitucci@iheartmedia.com
Nate Kirtman, 818/977-5993
Jodi Karp, 818/977-2609