'ENTERTAINMENT TONIGHT' VETERANS WHITNEY WALLACE AND LESLIE KAWAGUCHI ELEVATED TO CO-EXECUTIVE PRODUCERS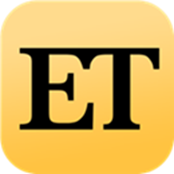 'ENTERTAINMENT TONIGHT' VETERANS WHITNEY WALLACE AND LESLIE KAWAGUCHI ELEVATED TO CO-EXECUTIVE PRODUCERS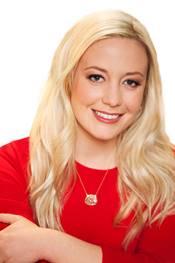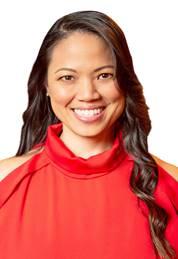 March 9, 2020 (Los Angeles, CA) – ENTERTAINMENT TONIGHT announced today the promotion of Whitney Wallace and Leslie Kawaguchi to co-executive producers reporting to Executive Producer Erin Johnson. With a combined total of 40 years at ET, Wallace and Kawaguchi have been instrumental in keeping the series the #1 news magazine show in the world and will help lead the show into its 40th season in September.
"ET in 2020 continues with big moves and today we're celebrating two of our own," said Executive Producer Erin Johnson. "The success we've seen these last several months would not be as strong or as sweet without Whitney's or Leslie's tireless work. They care so deeply about our brand and every member of our team that I have no doubt they are the perfect people to be at my side as we continue to accomplish new milestones at ET."
Wallace is a four-time Daytime Emmy-winning producer with a 14-year history at ET, serving as a news producer, news director, supervising producer and senior producer. Since starting at ET in 2006, she has spearheaded coverage of countless entertainment news events, including William & Kate's Royal wedding, Harry & Meghan's Royal wedding, George & Amal Clooney's Venice wedding and the passing of Whitney Houston, Robin Williams and Paul Walker. Wallace is a graduate of the University of Missouri with a degree in Broadcast Journalism.
Also a four-time Daytime Emmy-winning producer, Kawaguchi has been with ET for 26 years. She began her career at the newsmagazine as an intern and held positions as a production assistant, led the voiceover department, assistant post supervisor, associate director and most recently, senior producer. As the expert on the show's daily scripts, Kawaguchi has been integral in the expansion of the ET brand into specials including the "When We First Met" series and most recently the ET-produced special for BET, Kobe Bryant: Father, Husband, Legend. Kawaguchi is a graduate of UC Irvine and holds a Masters in Communication from USC.
About ENTERTAINMENT TONIGHT
ENTERTAINMENT TONIGHT is a multi-platform entertainment news brand, with a cross-screen portfolio that includes the #1 entertainment newsmagazine on television with nearly 5 million viewers daily, the 24/7 streaming network ET Live, and a top entertainment news network online, delivering more than 150 million video views per month. ETonline.com averages 20 million monthly unique visitors in the U.S. per comScore, while ET's social audience reaches more than 70 million U.S. users monthly.
Press Contacts:
John Rizzotti, VP, Communications
818-655-4928 / John.Rizzotti@cbs.com
Jacob Pickar, Publicist
818-655-4877 / Jacob.Pickar@cbs.com