'ENTERTAINMENT TONIGHT' PREMIERES STAR-STUDDED SEGMENT ON 'HOW-TO' BE JUST LIKE HOLLYWOOD'S BIGGEST STARS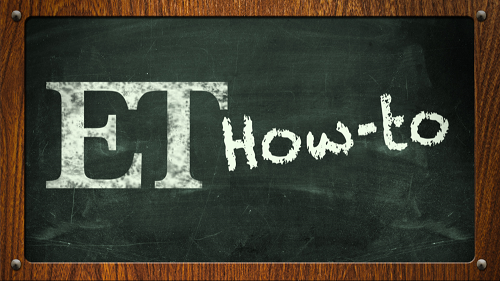 'ENTERTAINMENT TONIGHT' PREMIERES STAR-STUDDED SEGMENT ON 'HOW-TO' BE JUST LIKE HOLLYWOOD'S BIGGEST STARS
'How-To' Will Teach Viewers the Secret Tips and Tricks of Their Favorite Celebrities All Month Long
[FOR VIEWING ONLY] Link To Promo: https://spaces.hightail.com/receive/kvFsAYyLgQ
March 2, 2020 (Los Angeles, CA) – Only ENTERTAINMENT TONIGHT knows "How-To" bring viewers inside the world of Hollywood's biggest names and is going far beyond the red carpet to learn "How-To" be a Lego master like Tiffany Haddish, ghost hunt like Jack Osbourne and so much more. Today, ET launches this brand new segment airing each day in March with exclusive "How-To" tutorials from pop culture's most beloved celebrities sharing their very own unique tips and tricks.
"How-To" will share insider secrets from a star-studded line up including Mark Wahlberg, Christie Brinkley, Tony Hawk, Sarah Michelle Gellar, Tim Tebow and Guy Fieri. From learning to throw the perfect spiral, to skating like Olympian Adam Rippon, ET's "How-To" will give viewers exclusive access to their favorite stars' hidden and not-so-hidden talents.
Kicking off the month on Monday, March 2nd – "How To Get Arms Like Mark Wahlberg"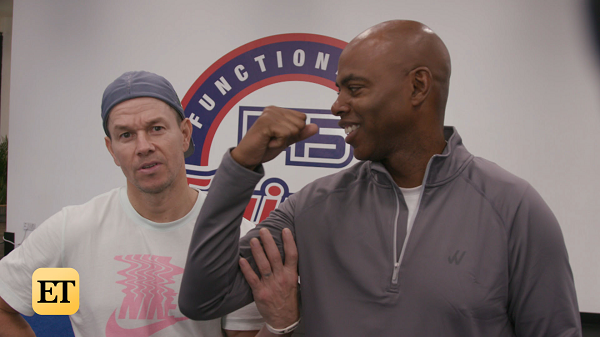 Mark Wahlberg takes ET's Kevin Frazier along on his signature, grueling workout to show viewers "How-To" train like the famously fit actor.
Tuesday, March 3rd – "How To Make Prosecco With Christie Brinkley"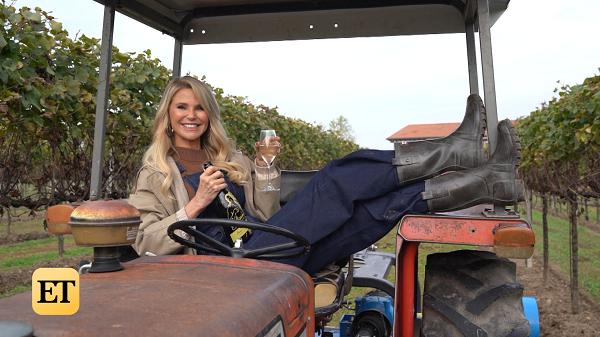 ET joins Christie Brinkley on her Italian vineyard where she shares the step-by-step process of crafting her Bellissima Prosecco.
Wednesday, March 5th – "How To Skateboard With Tony Hawk"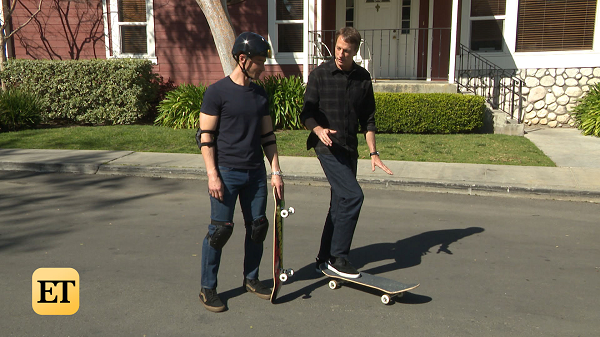 Skateboarding legend, Tony Hawk, helps ET's Matt Cohen master the basics on a board and learn "How-To" skate like a pro…and "How-To" look cool wearing a helmet while doing it!
Tune in to ET all this month to learn "How-To" to be just like your Hollywood favorites (check local listings).
About ENTERTAINMENT TONIGHT
ENTERTAINMENT TONIGHT is a multi-platform entertainment news brand, with a cross-screen portfolio that includes the #1 entertainment newsmagazine on television with nearly 5 million viewers daily, the 24/7 streaming network ET Live, and a top entertainment news network online, delivering more than 150 million video views per month. ETonline.com averages 20 million monthly unique visitors in the U.S. per comScore, while ET's social audience reaches more than 70 million U.S. users monthly.
Press Contacts:
John Rizzotti, VP, Communications
818-655-4928 / John.Rizzotti@cbs.com
Jacob Pickar, Publicist
818-655-4877 / Jacob.Pickar@cbs.com