THE ADDICTIVE NEW DRAMA INSPIRED BY DR. PHIL MCGRAW AND STARRING MICHAEL WEATHERLY BULL: SEASON ONE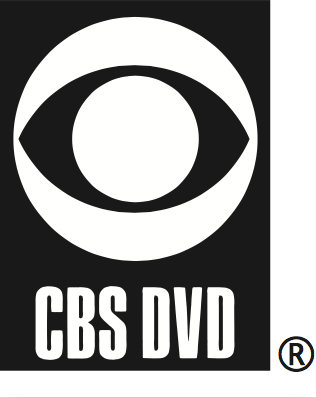 BENDER/HELPER IMPACT
Briana Rojas
Briana_Rojas@bhimpact.com
310-694-3103
THE ADDICTIVE NEW DRAMA INSPIRED BY DR. PHIL MCGRAW AND STARRING MICHAEL WEATHERLY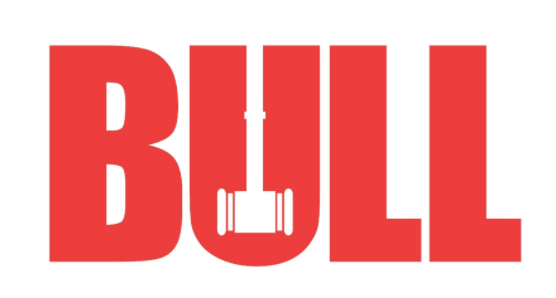 SEASON ONE
First Season Of Hit Courtroom Drama Is Loaded With Special Features And Arrives On DVD August 15
HOLLYWOOD, Calif. (August X, 2017) – Starring Michael Weatherly ("NCIS"), the highly addictive legal drama, BULL: SEASON ONE, arrives on DVD in a six-disc set August 15 from CBS Home Entertainment and Paramount Home Media Distribution. Inspired by the early career of popular talk show host Dr. Phil McGraw – founder of one of the most prolific trial consulting firms of all time – BULL follows renowned psychologist, Dr. Jason Bull, as he leads a trial consulting service. The first season collection comes out ahead of the season two broadcast premiere on September 26 on CBS, so fans can catch up on missed episodes and go behind the scenes of the first season.
BULL: SEASON ONE showcases the brilliant, brash and charming Dr. Bull, as he combines psychology, human intuition and high-tech data to learn what makes jurors, attorneys, witnesses and the accused tick. Bull employs a team of experts at Trial Analysis Corporation to shape successful narratives down to the very last detail. The team includes quick-witted lawyer, Benny Colón (Freddy Rodriguez, "The Night Shift"); Marissa Morgan (Geneva Carr, "Law & Order: SVU"), neurolinguistics expert from the Department of Homeland Security; former NYPD detective, Danny James (Jaime Lee Kirchner, "The Mob Doctor"); millennial hacker, Cable McCrory (Annabelle Attanasio, "The Knick") and Chunk Palmer (Chris Jackson, "The Good Wife"), a fashion-conscious stylist who fine tunes clients' appearances for trial.
Executive producers for BULL: SEASON ONE include Dr. Phil McGraw ("Dr. Phil"), Mark Goffman ("Elementary"), Oscar® Award winner Steven Spielberg (Saving Private Ryan, Schindler's List) and Daytime Emmy® Award nominee Jay McGraw ("The Doctors"), as well as Primetime Emmy® Award nominees Paul Attanasio ("House"), Justin Falvey ("The Americans"), Darryl Frank ("The Americans") and Rodrigo García ("Big Love") (pilot only).
T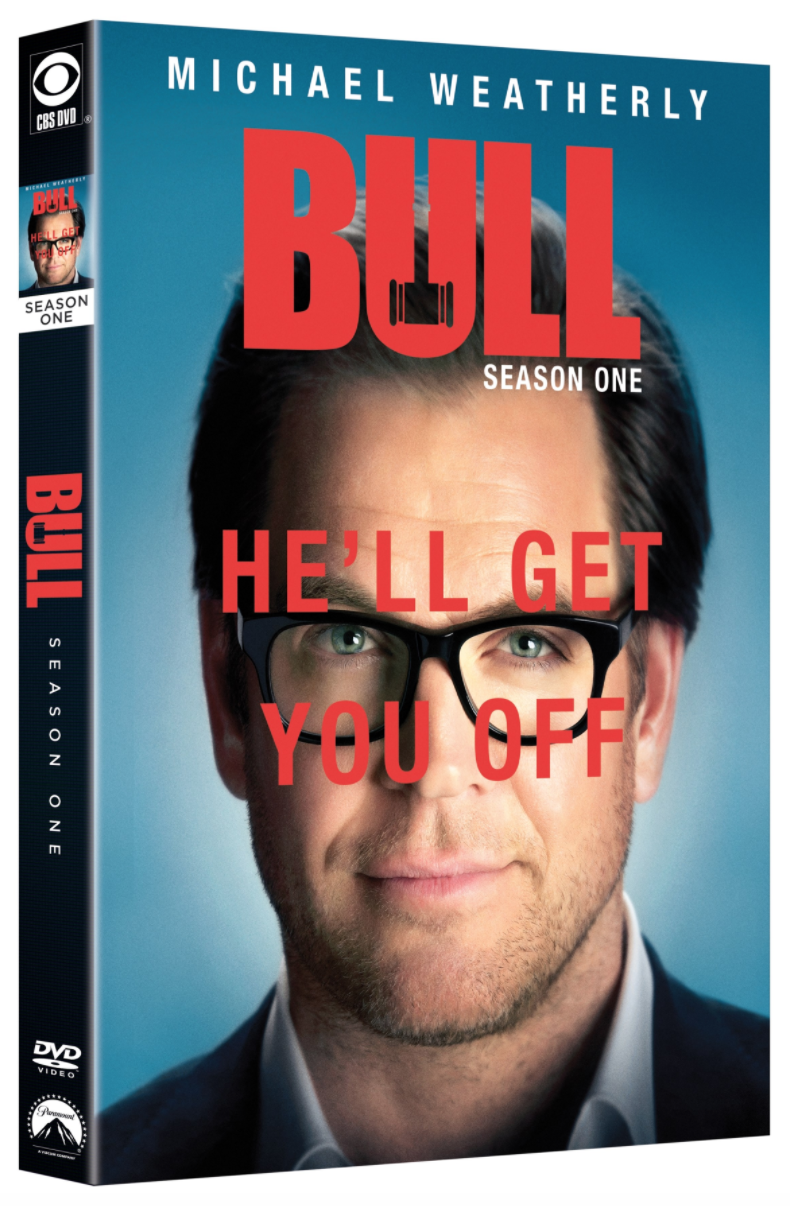 he BULL: SEASON ONE DVD includes all 22 episodes and over an hour of special features. Content includes Michael Weatherly: No Bull, an in-depth interview with star and Producer Michael Weatherly about the challenges and excitement of the drama's first season; The Verdict: Bull Season One gives a behind-the-scenes look at the CBS drama with Weatherly, and executive producers Paul Attanasio and Dr. Phil McGraw, and cast; See You In Court features a set tour of the mock and real-life courtroom with Production Designer Sarah Frank; and a gag reel.
The DVD is presented in Full Frame with English 5.1 Surround and English Stereo Surround with English SDH subtitles. The DVD is Not Rated in the U.S. and has a run time of approximately 16 hours, 14 minutes.
CBS Home Entertainment manages the worldwide DVD and Blu-ray businesses for the CBS Corporation across all lines of content including current hits and classic series from the vast CBS library, as well as new releases from Showtime Networks. CBS Home Entertainment products are released on the CBS DVD and CBS Blu-ray labels.
Paramount Home Media Distribution (PHMD) is part of Paramount Pictures Corporation (PPC), a global producer and distributor of filmed entertainment. PPC is a unit of Viacom (NASDAQ: VIAB, VIA), a leading content company with prominent and respected film, television and digital entertainment brands. The PHMD division oversees PPC's home entertainment, digital and television distribution activities worldwide. The division is responsible for the sales, marketing and distribution of home entertainment content on behalf of Paramount Pictures, Paramount Animation, Paramount Vantage, Paramount Classics, Insurge Pictures, MTV, Nickelodeon, Comedy Central and CBS and applicable licensing and servicing of certain DreamWorks Animation titles. PHMD additionally manages global licensing of studio content and distribution across worldwide digital and television distribution platforms including online, mobile and portable devices and emerging technologies.
For artwork, please visit https://arc.paramount.com
BULL: SEASON ONE DVD
Street Date: August 15, 2017
Catalog #: 032429277787
Runtime: 16 hours, 14 min.
U.S. Rating: Not Rated